Photography

My photography is an extension of my work as an artist and an architect. I have been photographing farm worker families, their children, and the workers in the fields because I feel they are either under appreciated by the general public or,in fact, unknown to even exist. But the work these people do with dignity and grace is extremely important and I have a great deal of respect and admiration for them. I also am interested in photographing the amazing Florida sky, and the flowers I grow at my home.






Children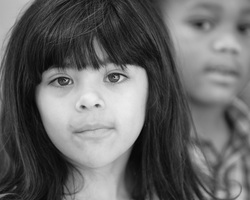 I try and capture the sense of innocence, wonder, and happiness that most children have but particularly when I see it in farm worker children whose lives very often have little to be happy about. And it's in the eyes of these kids where you can see their stories.
---
Tomatoes
Citrus
Picking Citrus, mainly Oranges, is a hard, almost athletic job. As with all farm work, speed is of the essence. Farm workers are paid by how many large buckets they fill. On a ladder, very tight to the tree, they put the fruit in canvas bags slung over their shoulder and , when full, weighing almost 30 pounds, they come down off the ladder and put them in large buckets. Then back up the ladder. It takes no more than 15 to 20 minutes to pick a tree and maybe 5 trees fill a bucket. It is back breaking and almost skillful work.
Strawberries
Compared to most other harvesting, picking strawberries is almost Zen like. Speed counts, but more important is the quality of each strawberry. This is because the fruit picked in the field is not touched again until it is bought in the store. There are actually quality control people in the fields who inspect each pickers tray and reject any fruit that is not the right color, ripeness, or size. These rejections are docked from the pickers tally.
Beans



it turns out, at least in South Florida, that string beans are picked by Haitian crews. Not sure how that came to be but these photos show the process.